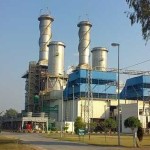 Pakistan's biggest independent power producer, Kot Addu Power Company (KAPCO) has released its third quarter financial results for the current financial year (FY16). The company has posted profit after tax of Rs6.204 billion (EPS: Rs7.05) for 9Mfy16 as compared to net profit of Rs7.122 billion (EPS: Rs8.09) for 9MFY15, down by 13%YoY.
They keyways are: 1) sales declined by 36 percent, 2) cost of sales declined by 39 percent and 3) gross profit declined by 17 percent. In declining cost scenario 34 percent increase in administrative cost a bit odd but in the absence of detailed accounts it may not be possible to give any rationale for this hike.
There are two other interesting observations: 1) a 43 percent decline in other income and 2) a 54 percent reduction in financial cost. In the declining interest rate scenario this can be termed an indication that other income was drawn from higher remunerative assets.
Reduction in cost of sales can be attributed to greater use of gas as compared to furnace oil during the period under review. However, a point arises that despite cost being a passed on factor there has not be corresponding reduction in electricity by NEPRA.
Despite many odds the scrip still looks worth considering as KAPCO has already paid Rs4.25 dividend for the first half and a similar payout can be expected for the second half of the FY16.
| | | | | |
| --- | --- | --- | --- | --- |
| Rupees in million | | 9MFY16 | 9MFY15 | YoY% |
| Sales | |      47,937.15 |      74,736 | -36% |
| Cost of Sales | |    (39,032.74) |    (64,046) | -39% |
| Gross Profit | |        8,904.41 |      10,690 | -17% |
| Administrative Expenses | |          (369.09) |          (276) | 34% |
| Other Income | |        2,958.65 |        5,221 | -43% |
| Profit From Operations | |            11,494 |      15,635 | -26% |
| Finance Cost | |       (2,446.33) |      (5,266) | -54% |
| Profit Before Tax | |              9,048 |      10,369 | -13% |
| Taxation | |      (2,843.87) |      (3,246) | -12% |
| Profit For the Period | |              6,204 |        7,122 | -13% |
| EPS | | 7.05 | 8.09 | |