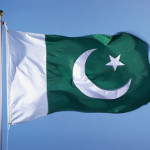 Reportedly, Moody's Investors Service upgraded Pakistan's foreign currency government bonds rating from stable to positive. Moody's has affirmed the government's issuer rating and senior unsecured rating at Caa1. The same rating is also affirmed for US dollar Trust Certificates issued by the Second Pakistan International Sukuk Company Limited.
Moody's decision to revise the outlook came in view of Pakistan's strengthening external liquidity position, continued efforts towards fiscal consolidation and steady progress in achieving structural reforms under the International Monetary Fund (IMF).
Foreign reserves with the State Bank of Pakistan (SBP) rose to US$11.2 billion as of March 13, 2015, from US$3.2 billion at end January 2014. The cushion provided by foreign reserves coupled with declining external debt repayments to the IMF has reduced external vulnerabilities, Moody's said.
This reduced current account deficit, which was easily financed by the issuance of Eurobond and Sukuk in April and December 2014, disbursements under the IMF program and privatization proceeds.
The narrowing of the current account deficit to 1.2% of GDP in FY14 from 2.1% in FY12 was due to the steady uptick in workers' remittances. "We estimate that the current account will narrow further in FY15 to 0.8pc of GDP, on account of the fall in oil prices," Moody's said.
Although, high debt and fiscal deficit remain a serious concern, Pakistan progressed towards fiscal consolidation. In FY14, the deficit was brought down to 5.5% of GDP (excluding grants) from 8.2% a year ago. The government is targeting a further contain the deficit to 4.9% in FY15.
The Government of Pakistan has relied on the banking system for deficit financing, but such borrowing is gradually declining as privatization proceeds and the Eurobond/Sukuk issue have helped it to diversify borrowing.
Moreover, the maturity of domestic public debt is changing to Pakistan Investment Bonds (PIBs) of longer tenure from short-term Treasury Bills that is likely to reduce roll-over risks and volatility in debt pricing.
As of December 2014, Pakistan completed five IMF reviews successfully, resulting in disbursement of US$3.2 billion under the US$4.39 billion Special Drawing Rights (SDR) facility that was signed in September 2013.
In February 2015, the IMF issued a statement upon the conclusion of its staff mission, indicating that the sixth review had been conducted successfully.
Although, Pakistan's foreign exchange reserves reached satisfactory level and balance of payment pressures subsided, an incipient recovery in investors' confidence has not yet significantly boosted direct investment inflows. Another concern is that the build-up in reserves has come from external borrowings, including drawdowns from Pakistan's IMF program.