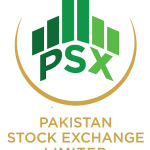 The PSX-100 index regained some stability breaking its slide of last three weeks to close the months last trading day of January 2016 at 31,299 points, up 1.13%WoW. Activity at the market remained lackluster, where average traded volumes for the week declined to 117 million shares as compared to 147 million a week ago.
Key news flows during the week included: 1) OGRA moved a summary for less than expected reduction in prices of POL products for February, 2) Ministry of Petroleum & Natural Resources announced commencement of work by June this year on a 1,100km long Karachi-Lahore gas pipeline project worth US$2.5 billion, 3) SBP conducted an auction for the sale of PIBs raising Rs71.1 billion, 4) ECC decided to extract additional Rs101 billion from consumers of SSGC and SNGPL to partly finance gas pipeline network and 5) PESCO Board approved procurement of 1,000 transformers from PAEL.
Scrips that led the bourse included DGKC, NCL, OGDC, PPL and ENGRO, while laggards were MEBL, BAFL, ICI, KEL and EPCL. Foreign investment showed a much awaited recovery, where net foreign outflows for the week reduced to US$7.0 million as compared to net outflows of US$31.7 million a week ago. With the commencement of results season, companies reporting earnings and payouts during the weak (EFERT, EPQL, APL) surpassed market expectations.
CPI inflation for January is expected to be slightly lower than last month. This reflects CPI remaining flat sequentially with anticipated decline in food inflation and reduction in diesel prices last month likely to counter periodic hike in the House Rent Index. Going forward, inflation is expected to head upwards though potentially remaining lower than expected on account of possible decline in oil prices. Central bank is likely to maintain status quo supported by 1) volatility in oil prices, 2) NFNE Core inflation likely touching 5.0%YoY for the current fiscal year, 3) potential external pressures with decline in foreign exchange reserves to US$20.5 billion and likely enhanced currency volatility due to regional trends and 4) M2 growth remaining sturdy at 13%YoY as of mid‐January.
DGKC posted better returns in CY15 compared to the volatile PSE‐100 Index (outperforming it by 32%), on account of stronger earnings growth and multiple re‐rating. However, DGKC's share price remained range bounded for the most part of FYTD owing to: 1) fears of price war, 2) persistent selling by foreign investors and market volatility on concerns about global economy, 3) anti‐dumping duty imposed by South Africa and 4) limited room for earnings growth before expansion comes online in 2018. Analysts expect DGKC to resume its bull run in the wake of stronger earnings growth expected in upcoming results. In this regards, analysts expect DGKC to post a net profit of Rs2.24 billion (EPS: Rs5.10) for 2QFY16, down 4%YoY due to higher effective tax rate. On a cumulative basis, net profit in 1HFY16 is expected to go up by 14%YoY to Rs3.86 billion (EPS: Rs8.82). Analysts expect earnings growth to pick further pace when its 30MW coal CPP and 2.55 million tons per annum capacity comes online. Despite attractive projects in the pipeline, DGKC trades at a cheap FY16 multiples
After touching a high of Rs590 in August last year share of Lucky Cement (LUCK) slide to Rs495 at end CY15. This price correction was driven by: 1) fears of price war amid expansion announcements, 2) continued foreign selling and market volatility on global growth concerns and 3) anti‐dumping duty imposed by South Africa. LUCK is expected to announce its 2QFY15 result soon where analysts expect it to post a net profit of Rs3.31 billion (EPS: Rs10.26) in 2QFY16E compared to Rs2.93 billion (EPS: Rs9.07) for 2QFY15, up 13%YoY. LUCK's core business is expected to continue to post strong earnings growth in years ahead on the back of stronger domestic demand (up 7%YoY) due to government's enhanced focus on infrastructure development. In this regard, LUCK has recently announced to set up 2.3 million tons per annum Greenfield plant (expected to come online in 2QCY18) in Punjab to cater expected domestic demand growth in the North. With respect to price war concerns, LUCK's relatively low cost structure and business diversification makes it least susceptible to earnings dilution.