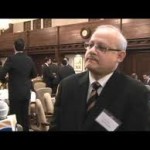 Finally the benchmark of Pakistan Stock Exchange PSX-100 managed to close at 40,340 level, up 2.22%WoW. The rally was primarily driven by index heavy weights Banks on expectations of bottoming out of interest rates and Oil & Gas companies on higher international oil prices.
Average daily traded volumes jumped 23%WoW to 457 million shares, where second tier scrips remained the volume leaders that included: TRG, DCL, PACE, BOP and DSFL. Leaders during the outgoing week included: PTC, INDU, NML, MEBL and LOTCHEM, while laggards included: EFERT, MLCF, AGTL, PPL and ASTL.
Key developments during the week included: 1) SBP's official data suggested that the imposition of 0.6% withholding tax on bank transactions has caused gradual decline in deposits and high currency circulation, 2) the federal government has missed FY16 budgeted deficit recorded at 4.6% of GDP, 3) cement dispatches rose by 16.75%YoY to 3.585 million tons during the previous month, 4) Cotton Crop Assessment Committee (CCAC) slashed cotton production estimates by 20% to 11.27 million bales against the initial estimates of 14.1 million bales for FY17 and 5) Saudi Arabia and Russia have agreed to "act together" to try to stabilize oil prices but failed to make headway on a production freeze.
With result season nearing its end, there is no major trigger left in short term except for the following minor ones: 1) ceremonious meeting of OPEC to stabilize prices scheduled on 26th of this month, 2) monetary policy in September end with expectation of status quo and 3) US FED rate decision likely to be announced on 21th of this month with the expectation of no change in interest rate. However, growing political noise poses significant downside risks as against potential positive surprises.
Making up the second IPO transaction of CY16, Loads limited is on the listing block with book building for 71.25% of offer size that commenced on 7th September. The general public portion for 28.75% of the offer inclusive of 2.5 million shares reserved for employees is to be held on 28th and 29 at a strike price of Rs20 per share. On offer are 50 million shares, making up 40% of post IPO outstanding shares of 125 million, by the country's premier radiator and exhaust systems manufacturer. Maintaining dominance in the exhaust systems and radiators market, the company plans on using proceeds from the listing for funding a significant expansion plan of Rs550 million with excess funds to be provisioned for working capital. Anticipating significant uptick in demand for automotive products, the management of Loads has plans to raise exhaust, radiator core and sheet metal production capacity by 83%, 119% and 109% respectively. Additionally the growth from an expanded production facility and stable five year (FY15‐20F) average auto sector sales growth of 9%, flows down to forward earnings CAGR of 19.8%.
Now that it is no longer a secret regarding sale of controlling shares by the current stakeholders of Pakistan's only integrated electric utility K-Electric (KEL), AKD securities has set out a possible roadmap for the deal. As Shanghai Electric has publicly disclosed its intention to acquire the 66.4% of KEL (notice dated August 30th), essentially buying out KES Power, the Cayman Islands based SPV through which Abraaj acquired its interest in KEL. While a final deal price for the Share Purchase Agreement (SPA) between Abraaj (majority shareholder in KES Power) and Shanghai Electric is yet to be disclosed, the price may not be based on market prices alone and would most likely involve fair value analysis and thorough due diligence proceedings. However, using the stipulations of the Takeover Regulation 2008 as a proxy for a possible SPA between KES Power and Shanghai Electric, the brokerage house has calculated an indicative transaction price range and deal size (based on a sensitivity analysis). Additionally, a cursory analysis of top shareholders of ordinary shares in the utility shows the minor changes in shareholding, over FY08‐15, while foreign shareholders have acquired a minor stake following foreign debt conversion in FY10. Highlighting the robust operational credentials of Shanghai Electric Power Company, flashpoints remain in finalizing the deal (status of liabilities, negotiations with the GoP and authorities, MYT renewal application).