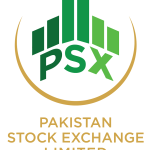 During the week ended on 13th December 2019, the benchmark index of Pakistan Stock Exchange (PSX) closed positively for a 7th consecutive week, gaining 184 points or 0.5% WoW, this was despite three sessions closing in negative. During the week index crossed 41,000 mark before closing at 40,917 points, in doing this, the index also reached the highest level in last 41 weeks. Based on NCCPL data, foreigners sold equities worth US$9.05 million. On the domestic front, Mutual Fund emerged buyer of US$7.6 million, but corporate remained seller to the tune of US$6.6 million. Top performers during the week included NCL, OGDC and PPL, while PSMC, PIOC and ASTL remained the worst performers. Average daily turnover declined 40.7%WoW to 275 million shares where UNITY, FFL, BOP, PAEL and KEL remained major volume churners.
The Executive Board meeting of International Monetary Fund (IMF), scheduled on 19th December 2019 is expected to be followed by release of US$450 million tranche. During the week, Pakistan also submitted a progress report to FATF, meanwhile indicting Hafiz Saeed for terror financing. FATF will raise questions on submitted compliance report of Pakistan till third week of December, followed by Pakistan's formal response on 7th January 2020. Additionally, SECP approved regulation that would come into effect in 2020 under which trading at the stock market will be brought to a halt when KSE-30 index moves up or down by 4% in a single trading day. SECP also approved the increase in circuit breaker levels to 7.5% from existing 5%, laying out groundwork for the launch of Exchange Traded Funds (ETF) in 1QCY20.
Total liquid foreign exchange reserves held by Pakistan were reported at US$16,048.1 million on 6th December 2019. Reserves held by the State Bank of Pakistan (SBP) amounted to US$9,233.6 million and net reserves held by commercial banks were US$6,814.5 million. During the week under review, SBP made a repayment of Pakistan International Sukuk of US$1,000 million. As a result of inflows from multilateral and other lenders, reserves held by the central bank increased by US$121 million to US$9,233.6 million. On 9th December 2019, SBP received US$1,300 million from Asian Development Bank. These funds will be part of the SBP weekly reserves data as of 13th December-2019, to be released on 19th December 2019.
Other major news flow during the week included: 1) a 44% decline in Car sales in November 2019 as increased prices and exorbitant auto financing dampened the consumer sentiments, 2) workers' remittances amounted to US$1.82 billion, 9.35% higher than the amount received in the corresponding month last year, 3) SBP's imposed fine  ABL, MCB, BOP and HBL, 4) yields on 3/5/10 year PIBs declined by 5/26/35 bps since last auction, 5) a 33% decline was witnessed in trade deficit to US$9.7 billion during first five months of the current financial year, 6) SBP allowed banks to make advance payment up to 50% of the value of imports against letter of credit for manufacturing concerns and 7) Swiss parliament approved exchange of bank data with Pakistan amid other countries from 2021.
After gaining 42% from its CYTD low, profit taking may keep the market range bound. However, continued build-up in foreign exchange reserves following IMF board meeting and encouraging developments on FATF compliance front could push market to test the resistance levels in the upcoming weeks.