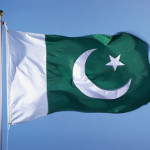 Continuing the bull run, the PSX‐100 index crossed the 36,000 market during the week ended 6th May 2016, yet failed in sustaining this level and closed the week at 35,974 points, up 3.6%WoW, as investors calibrated portfolios in anticipation of Pakistan's inclusion in the Emerging markets club.
Additionally, the index heavy Oil & Gas sector was propelled by strength in global oil benchmarks. While setting aside the political uncertainty arising from revelations included in the Panama Papers, measures to be adopted in the upcoming FY17 budget remain a key consideration in setting investors' expectations.
News moving the market included: 1) inflation increased to 4.17%YoY during April'16 from 3.94%YoY in March'16, mainly on the back of hike in food, fuel and rental indices, 2) PTA is set to hold auction for Next Generation Mobile Services (NGMS) spectrum (3G) on 11th June'16 aimed at generating Rs42 billion revenues and 3) the Ministry of Finance has fiercely opposed allocation of gas from Mari field to EFERT, arguing that the fertilizer manufacturer has defaulted on payment of GIDC, whereas the Ministry of Petroleum & Natural Resources is seeking approval for allocating 60 mmcfd to Guddu power plant and 31mmcfd to EFERT.
After rejecting the terms of reference (TORs) put forward by opposition parties, Prime Minister Nawaz Sharif and his legal and political aides agreed to rope in opposition parties in negotiations to draw mutually acceptable terms for the proposed judicial commission to probe the Panama leaks.
Gainers at the bourse were: LUCK, MCB, NML, ICI and PTC, while scrips losing value were: AKBL, LOTCHEM, APL and HMB. Volumes dropped by one percent on week on week basis to 242.3 million shares, where volume leaders were: BOP, SNGP, PTC and TRG. Foreign participation took a healthy turn, with foreigners buying US$21.2 million worth equities during the week against net sell of US$12.4 million last week.
As result season comes to an unexciting close, investors look ahead to flashpoints, particularly upcoming MSCI's Annual Market Classification review (announcement scheduled on 14th June'16) where Pakistan is hopeful for re‐entry into EM status. Anticipating this, investors are likely to shift interest to blue chip plays, likely to enter the EM index, namely LUCK, ENGRO, HBL and MCB. Furthermore, a rising CPI (April'16 at 4.2%YoY) has set the stage for reversal in the interest rate cycle, with expectations for a tightening to initiate from 4QCY16.
Due to the continuation of bullish momentum at the local bourse, benchmark PSX‐100 index offered return of 3.8%MoM in April'16 rising to 34,719 points, taking CYTD gains to a modest 5.8%. Rallying oil prices along with a strong corporate earnings season where selected sectors (Cements, Autos and Electricity) were seen on top. Average volume for the month hiking by a whopping 61.6% to 235 million shares against last 7-monthth average of 154 million shares. Despite a change for the good in volumes, foreign selling continued to be the itchy point with foreigners selling US$18.1 million worth equities taking CYTD net outflow to US$122 million. As regards sector specific performances, mimicking global oil price trends the Oil & Gas sector was seen taking charge, in what looked like ages, followed by Commercial Banks and Automobiles, while Cements and Fixed Line Telecommunication lagged behind.
Oil & Gas Regulatory Authority (OGRA) on Friday notified 38.3% or Rs76.5/mmbtu decrease in feedstock gas prices for fertilizer sector from Rs200/mmbtu to Rs123.41/mmbtu, in lieu of Rs70/bag agreed reduction in urea prices by fertilizer manufacturers. Following this recent development and significantly lower fertilizer offtake (demand growth revised down to 4.7 million tons from 5.2 million tons earlier) leading to poor 1QCY16 financial results.