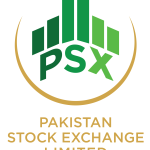 During the month of November 2017 Pakistan Stock Exchange (PSX) witnessed an extension of the prevailing bearish momentum at the bourse with the benchmark index losing 1.1%MoM. A 21-day long sit in the federal capital culminated at the resignation of the Law Minister. The anticipated foreign selling (on MSCI portfolio re-balancing) kept investors' sentiments lackluster.
Foreigners adjusted their portfolios; cumulatively selling US$51.8 million worth of equities, bulk of the selling was recorded before the month ended. Local investors remained risk averse where the lack of involvement was clearly reflective in lower trading volumes/value (down 23%/18%MoM) during the month under review.
Apart from Oil & Gas (up 3.3%MoM in rising oil prices) and Automobiles (up 2.4%MoM on anticipated model launches), performance of the mainboard scrips remained unexciting. Analysts expect that the last month of the year may be triggered by: 1) on successful Eurobond/Sukuk issue) and 2) ongoing hike in international prices of crude oil benefitting heavyweight Oil & Gas sector.
Oil & Gas posted a positive return of 3.3%MoM on extended production cuts by OPEC members. Other sectors posting gains were: Automobiles (up 2.4%MoM on anticipation of model launches), Electricity (up 1.3%MoM led by KEL) and Commercial Banks (up 1.1%MoM on attractive value propositions).
Laggards included Food Producers (down 5.2%MoM on poor earnings performance), Textiles (down 1.9%MoM on weak fundamentals), Cements (down 0.3%MoM on higher coal prices despite improvement in dispatches) and Chemicals (down 0.5%MoM on profit taking).          .
Portfolio rebalancing was evident during the month under review following MSCI's semi-annual index review where Pakistan's weight was reduced. As a result foreigners resorted to selling equities worth US$51.8 million during the month.
Bulk of the selling was witnessed towards the end with cumulative sale of US$32.4 million during the last two days. Sectors witnessing sale were: Fertilizers (US$34.5 million) and Commercial Banks (US$20.6 million).
The only sector witnessing buying was Oil & Gas sector with a net inflow of US$16.2 million.