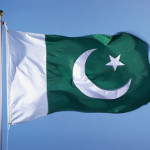 At present Pakistan faces one of its worst financial crises. Even distribution of nearly half a trillion rupees has not helped in getting rid of load shedding of electricity and gas. Profitability of companies belonging to energy sector has remained under pressure due to the circular debt.
Under the prevailing gloomy outlook two of the recent news demands immediate attention of investors. These are: 1) announcement of full year financial results by E&P giant, Oil and Gas Development Company Limited (OGDC) and 2) an ambitious expansion plan by Attock Oil Refinery Limited (ARL).
OGDC posted profit after tax of Rs90.8 billion for the year ended June 30, 2013 translating into an earnings per share (EPS) of Rs21.11, down by 6 per cent from an EPS of Rs22.53 posted for the previous year. The Board of Directors announced final cash dividend at Rs2.75 per share.
The decline in earnings, contrary to general expectations, added pressure on price of the scrip, which declined by Rs5.63 to Rs239.29. The decline in earnings has been attributed to about three-fold increase in exploration and prospecting cost, amounting to Rs15 billion.
Topline of the company grew by 13 per cent due to increase in oil production by 7 per cent; depreciation in value of rupee by 8 per cent and decline in international oil prices by 2 per cent during the period under review.
On the oil front, production from non-operated fields increased by 13 per cent backed by production up tick from Makori East, which diluted the adverse impact of decline from other ageing fields.
For 4QFY13, company reported EPS at Rs3.51, down by 42 per cent from the previous quarter on account of rise in exploration costs by 76 per cent to Rs6 billion and higher taxation, effective rate rising to 54 per cent for 4QFY13.
Reportedly, a consortium of four Pakistani banks has agreed to raise Rs22 billion for the up-gradation project of ARL to enhance refining capacity. The consortium of bank comprises of Bank AL Habib, Meezan Bank, Faysal Bank and Allied Bank. The financing has been arranged through a combination of conventional and Islamic finance structures.
Additionally, letters of credit for off-shore supplies and services totaling to US$143 million have also been established under a separate consortium of banks comprising of Al Baraka Bank, Allied Bank, Askari Bank, Burj Bank, Bank Al-Habib, Faysal Bank, Habib Bank, MCB, Meezan Bank, Pak Kuwait Investment Company, Soneri Bank, Bank of Punjab and United Bank.
Speaking at the ceremony of financial close, ARL Chief Executive Adil Khattak said the project would prove to be of immense value not only for ARL but also for the country.
The project comprises pre-flash unit, naphtha isomerization unit, diesel hydro de-sulphurization (DHDS) unit and expansion of existing captive power plant.
The installation of pre-flash unit would increase ARL refining capacity by 10,400 barrel per day thus increasing the production of vital middle distillates.
While the isomerization unit will enhance production of motor gasoline by 20,000 metric tons per month, the DHDS unit will enable ARL to produce Euro-II compliant low sulphur diesel.