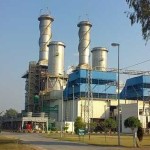 The general perception is that despite payment of half a trillion rupees the Government of Pakistan (GoP) has not been able to improve working environment for companies belonging to energy chain. This perception gets credence because nearly Rs200 billion circular debt has accumulated in a very short span of time. While the outlook for companies belonging to energy sector may appear subdued, there are a few exceptions and one such company is KAPCO.
Following circular debt retirement in June this year, KAPCO announced a robust payout for 4QFY13 and shifted to advance payments mechanism to its fuel supplier. While this may reflect improvement in the company's liquidity condition, analysts believe the current arrangement can only last till December 2013 when borrowing facilities are expected to exhaust. However, it is expected that higher generation during 1HFY14 may result in a cumulative load factor of 50% for FY14 as against 47% for FY13.
Depreciation of Pak rupee amid macro weaknesses also bodes well for KAPCO, where analysts expect 5% depreciation in Rupee value to result in 6% increase in earnings for the company. Recent power tariff hikes by the GoP will also result in higher recoveries across the energy chain, where a Rs2.45/kWh increase in weighted average tariffs could potentially improve KAPCO's recoveries by Rs12.6 billion for FY14.
Post circular debt retirement KAPCO has shifted to advance payments mechanism to its fuel supplier. However, with a fuel cost of Rs6.5 billion/month and a continued build-up in receivables, analysts estimate monthly borrowing requirements to grow to Rs4 billion/month, indicating exhaustion of running facilities by end this calendar year. Higher generation and possible increase in recoveries going forward as a result of the recent power tariff hikes could result in a lower net interest spread for KAPCO. As a result, analysts expect KAPCO's net interest spread from overdue payables/receivables to narrow significantly for FY14 to Rs700 million.
Although, KAPCO's load factor remained lower by 4.5pptsYoY in FY13 at 47%, the thermal efficiency for the year was at a record high of 44.01%. For FY14, analysts expect a higher load factor as a result of a likely improvement in the cash cycle and currency depreciation amid macro weaknesses to result in a 14%YoY earnings growth for KAPCO. This translates into expected profit after tax of Rs8,355 million(EPS: Rs9.49) for the year.