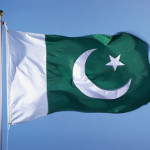 The Government of Pakistan (GoP) was scheduled to issue Rs315 billion (equivalent to more than US$3 billion) Ijara Sukuk (GIS-16) by end November this year. The auction was to be held soon after maturity of over Rs212 billion Ijara Sukuk having maturity on 21st November.
This has led to two serious issues: 1) the GoP still running short of money and 2) Islamic financial institutions sitting tons of non-yielding deposits. It is also feared that banks may also be failing in meeting statutory liquidity requirement (SLR).
It is believed that the underlined asset for the proposed GIS-16 issue was Jinnah International Terminal, Karachi.
One completely fails to understand promptness of Finance Minister in imposing additional taxes of Rs40 billion but completely ignoring GIS-16. If one can recall the Minister has been saying repeatedly that PML-N government was serious in promoting Islamic finance in the country.
The delay in auction is worth probing. The minister is requested to kindly find out what the debt management department is doing?