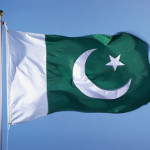 The Government of Pakistani (GoP) is all set to issue Soverign Ijarah Sukuk up to PKR45 billion (around US$ 458 million) during the first week of May. It will be the country's first Sukuk issue during calendar year 2014.
Backed by the M3 motorway, the issue is aimed at meeting the country's escalating financial needs while providing investment opportunities to the Islamic banking industry. The M3 route is a 53km-highway linking Pindi Bhattian to Faisalabad and is expected to become an important motorway connecting southern Pakistan to the north.
Islamic financial institutions in Pakistan are currently in desperate search for Shariah compliant products and investment avenues due to overflowing surplus liquidity. Currently, Islamic banking institutions in the country are said to have approximately Rs150 billion (US$ 1.52 billion) surplus liquidity and are facing difficulties in stabilizing their profitability due to limited investment opportunities. The three-year Ijarah Sukuk offers excellent opportunity to the Islamic industry for placement of this excess liquidity.
Industry observers say that the Islamic banking sector in Pakistan witnessed a decline in investments to PKR394 billion (US$4 billion) at the end of December 2013 from PKR445 billion (US$ 4.52 billion) at the end of September last year. It was suggested that the drop was mainly attributed to the non-issuance of the Sovereign Ijarah Sukuk, which was expected within the last three quarters of 2013. It has been generally the preferred investment option for the Islamic banking sector. The GoP was unable to issue Sukuk due to technical reasons.