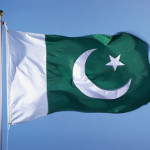 At present the country suffers from two contentious issues: 1) high tariff of energy products and 2) long outages of electricity and gas supplies. Ironically for improving cash flow of utilities the successive governments have been resorting to hike in tariff. However, experts say each hike in tariff offer incentive to pilfer more. The present government has also fallen in this trap and has been increasing electricity and gas tariffs ever since it has come into power. Payment of US$5 billion has temporarily resolved 'Circular Debt' issue for the time being but very soon it will raise head, may be with greater intensity.
Experts say that the item on top of the agenda of Government of Pakistan (GoP) should be optimum capacity utilization of existing power plants for meeting energy requirement of the country. To achieve this adequate supply of furnace oil and gas should be ensured. To improve liquidity of distribution companies payment for each unit dispatched has to be made sure. It is necessary to remind the policy planners that on percent pilferage of electricity costs US15 million per day the electric utilities. Even if half of the pilferage (touching almost 40%) is stopped it could ensure improving collection by US$300 million per day . This will not only pave way for the reduction in tariff but also allow the entrepreneurs to establish more power plants.
Containing theft and improving recovery are not possible without the help of provincial governments, which have police and law enforcing agencies at their disposal. Since PML-N enjoys absolute majority in the National and Punjab Assembles it should promulgate laws that declare theft of electricity and gas a punishable crime and a few example have to be set to open up eyes of the plunderers. However, there should be no discrimination between the rulers and those being ruled. In fact elected representatives have the highest responsibility in minimizing electricity theft, improving collection and above all punishing the plunderers.
Over the years experts have been suggesting to the GoP to bring radical changes in the energy mix of Pakistan. Changing energy mix will certainly help in bringing down average cost of generation. The workable options include1) containing dependence on fossil oil, 2) increasing hydel general and 3) exploiting country's coal potential. The best options are: 1) increasing hydel generation and 2) exploiting coal and wind power potential.
Commencement of commercial operations by Laraib power plant is the confirmation of the belief of the experts that Mighty Indus River alone can meet Pakistan's total electricity requirement. They say up to 40,000MW hydel electricity can be produced in the country. Earlier Ghazi-Brotha, capable of producing nearly 1,500MW has been established on the same was technology.
These two projects have been made possible without creating any water storage facility or displacing people. Many other sites have been identified and the time has come to bid farewell to fossil oil based thermal power plants. All future power generation should be hydel based, which will also help the country in constructing water storage facilities, the added advantage will be extremely low cost of hydel electricity.
No one knows for sure if Pakistan will ever be able to exploit Thar coal potential. If the oil lobby is trying its best to sabotage the project, experts having vested interest are making the issue more complicated. On top of all those adamant at spoiling Pak-china friendship are not allowing Chinese experts to complete Thar power project. One of the options is that Pakistan should immediately restart Lakhra power plant located near Karachi, which is based on indigenous coal produced in the adjoining areas. Testing sample from different mines will help in determining the best available quality. One of the proposals is that another but much bigger coal-based power plant should also be constructed at the same site.
It is expected the KESC plans to switch over some of its units of Bin Qasim power plant to imported coal. This seems possible mainly because of proximity of the plant to Bin Qasim port, which also handles coal and iron ore imported for Pakistan steel. It seems a good proposal because for the time being international coal prices are hovering at very attractive levels.
However, efforts should also be made to increase production of coal from Lakhra and other mines in Sindh to ultimately use indigenous coal. One of the apprehensions is that local coal has low BTU value but the option is worth testing because freight cost will be only a fraction of cost incurred on import of coal from Australia and South Africa.
Wind power is considered to be most effective and environment friendly because it creates no pollution. Sindh has extremely good 'wind corridors' capable of producing thousands of megawatts of electricity. It will be most suitable if Pakistan starts producing wind turbines and blades locally with the technical and financial support of some overseas companies. India has established thousands of megawatts wind mills and Pakistan should also follow its footprint.
Last but not the least work on Iran-Pakistan gas pipeline should be completed on war footings. The beauty of this project is that gas imported from Iran will be very conveniently injected into the existing transmission and distribution networks of SSGC and SNGPL.
The apprehension that gas imported from Iran will be too expensive is part of disinformation spread by the opponents of this project. To begin with Pakistan intends to buy around 500mmcfd gas from Iran that will be around 10% of total gas being produced in the country. On top of that if the cost is compared with furnace oil it is very low.