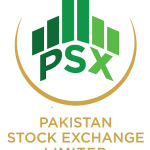 Tensions on the eastern border and tough call from the FATF demanding swift action dampened investors' sentiment. The benchmark index of Pakistan Stock Exchange closed the week ended on 25th October 2019 at 33,657 points, 0.63%WoW lower. The index lost 785 points in the first trading session of the week, but was quick to recover and pared 86% of the earlier losses in the next three trading sessions, as the investors shifted their focus on positive macro: narrowing CAD, improving EODB ranking and declining yields on short tenor government papers. Market activity remained weak following the application of a minimum standard commission, with average daily volume declining almost 11%WoW to 124.61 million. Top performers during the week included: DGKC, HASCOL, ASTL, POL and KAPCO, while PIOC, FFBL, PSMC, and NCL were the major losers.
The key news flow impacting the market during the week included 1) Current Account Deficit (CAD) narrowing mainly on account of contraction in imports, 2) cut-off yields on short tenor government paper declining, with inversion in yield curve signifying rate cut over next 12-month period, 3) Pakistan climbing 28 places in World Bank's ease of doing banking (EODB) ranking, 4) latest data on large scale manufacturing (LSM) showcasing continuous slowdown in manufacturing sector and 5) foreign exchange reserves held by SBP increasing by US$79 million to US$7.89 billion during the week ended 18th October 2019.
The earnings season is in full blossom, where major corporate (FFC, GLAXO, KAPCO, SEARL, INDU, NBP, NCL, NML, CHCC, GATM, FATIMA, PSO, PPL, ASTL, HUBC, & LUCK) are scheduled to announce their result next week. While the expectations are tilted towards the down side, any surprises both on up/down side could sway the sentiment accordingly. However, market sentiments will largely be driven by the upcoming JUI-F led opposition march. The domestic political noise could gain momentum, as the protest date draws closer.