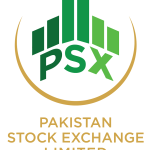 During the week ended 18th October 2019, the benchmark index of Pakistan Stock Exchange (PSX) witnessed erosion of 605 points and closed at 33,870 level, down 1.76%WoW. Average daily volume also declined by 51%WoW on the back of uncertainty surrounding FATF plenary meeting. Investors remained cautious ahead of volatile result season where Cement sector is expected to be a major drag. Top performers during the week were: HASCOL, EFERT, ENGRO, ASTL, and BAHL, whereas laggard were: PSO, PPL, INDU, PAEL and PIOC. Volume leaders at the bourse were: LOTCHEM, EFERT, BOP, TRG, and UNITY.
Key news flows driving sentiments during the week included: 1) FATF deciding to keep Pakistan on its grey list till February 2010 and directing the Government to take extra measures for the complete elimination of terror financing and money laundering, 2) IMF team holding talks on revenue collection and current account deficit, 3) FDI posting a decline of 3% during the 1QFY20 owing to lower inflows from China, the country fetched FDI amounting to US$542 million in 1QFY20 compared to US$559.4 million during 1QFY19, and 4) IMF projecting Pakistan's primary deficit to turn positive, but likely to remain above 65% until FY24 despite continuous declines.
With earnings season remaining in full swing, companies expected to release earnings include ENGRO, MEBL, FFBL, OGDC DGKC and NML. Political developments may creep into the limelight as the JUI's planned sit-in the capital is expected to gain steam (opposition parties remain divided on participation). The GoP's response to FATF plenary meeting observations could mold near term investors' sentiments.