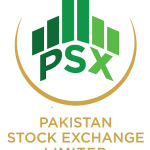 The benchmark Index of Pakistan Stock Exchange (PSX) closed the week ended on 27th September 2019 at 32,071 points, almost flat. The index lost 677 points in the first four trading sessions, as investors resorted to profit taking following last four weeks' strong performance. However, strongly bounced back on the last trading session, recovering 94% of earlier loses. Foreigners offloaded US$8.76 million worth of equities during the week. The market participation remained weak, with average daily trading volume declining 10.3%WoW to 107.96 million shares. Top performers of the week included: FCCL, KEL, EFOODS, KAPCO and CHCC, while HASCOL, NBP, FFBL and HUBC were the major losers.
Key headlines impacting the market included: 1) the IMF mission appreciating the progress achieved so far in the program while highlighting the need for 'decisive implementation' to pave the way for stronger and sustainable growth, 2) Privatization Commission reportedly putting two state owned exploration & production companies, OGDC and PPL on active privatization list, 3) National Tariff Commission (NTC) imposing provisional anti-dumping duty of 13.94% on CRC imports from Russia and Canada, 4) the government officially initiating the process of Eurobond/ Sukuk issuance, inviting the financial advisors to submit their proposals, 5) Foreign exchange reserves held by State Bank of Pakistan (SBP) declining by US$135 million to US$8.465 billion.
Urea offtake for August 2019 was reported at 625,000 tons, taking cumulative 8MCY19 urea offtake to 3.8 million tons, up 7%YoY. The increase in urea offtake during the month under review can be attributed to sequentially lower price.  Company wise offtake increased across the industry, except for FATIMA, whose offtake remained flattish on YoY and down 5%MoM, while, urea offtake of FFC, FFBL and EFERT increased. The urea inventory closed at 324,000 tons.  DAP offtake during the month, on the other hand, declined by 48%MoM to 105,000 tons led by potential price hikes during upcoming Rabi season, taking cumulative 8MCY19 DAP offtake to 842,000 tons, down 9%YoY. DAP offtake declined sequentially across players. The GoP has scrapped the presidential GIDC ordinance 2019 due to pressure from various stakeholders, while directing Supreme Court to conduct priority hearing of the GIDC case.