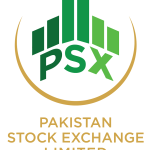 During the week ended 19th July 2019, Pakistan Stock Exchange (PSX) remained under extreme pressure. The benchmark index lost 1,214 points, or plunged by 3.60%WoW to close at 32,459 level. Market remained under pressure during the first two sessions of the week owing to expected hike in policy rate and finally the central bank raised policy rate by 100bps, taking the rate to 13.25%, the highest in last 8 years. Continuous Monetary tightening by central bank has resulted in lack of fresh participation as investors' interest is shifting towards fixed income securities, away from equities. E&P sector witnessed the largest erosion in value followed by commercial banks and fertilizer sectors. Towards the end of the week index took another nosedive after NAB arrested former Prime Minister, Shahid Khaqan Abbasi in LNG case.
Other major news flow affecting the marker were: 1) FDI dropped by 50% to US$1.73 billion in FY19 and hit a five year low, 2) interest rate was raised to 13.25% by the central bank, 3) current account deficit shrank 32% in FY19 to US$13.6 billion, 4) terming the traders' recent countrywide strike 'politically motivated', the federal cabinet on Tuesday resolved not to withdraw its decision on registration of traders to bring them under the tax net and 4) massive import under invoicing data was detected after a thorough analysis of customs data. Italian oil major ENI, China's overseas energy unit and two other trading houses are soliciting to supply liquefied natural gas (LNG) to Pakistan in one of the largest tenders worth billions of dollars, the 240-cargo spread over 10-year tenor is estimated around US$5 billion.
Top performers during the week were LUCK and EFOODS, while NCL, NML and PAEL remained the worst performers. Average daily turnover significantly improved to 105 million shares, up by 107%WoW, The rally was led by MLCF, TRG, KEL, PAEL and BOP. Based on NCCPL data, foreigners were net buyers with US$2.27 million. On the local front, Mutual Funds emerged net seller with US$5.4 million.
The market during the upcoming week will be dominated by the result season and visit of Prime Minister, Imran Khan PM's to the United States, beginning on 22nd July 2019. Investors are advised to take a longer term investment perspective as the market is expected to rebound with improving economic indicators. Banks, E&Ps, Power and OMCs are likely to remain preferred sectors amid the dynamics on macro level.