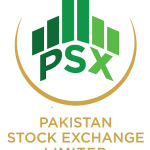 The market opened sharply lower on Monday and remained volatile throughout this past week ended on 22nd January 2016. However, the benchmark of Pakistan Stock Exchange, PSX-100 index closed at 30,949 levels, posting a marginal decline of 0.2%WoW. Overall, activity indicators of the market showed some recovery, where average traded volumes improved to 147 million shares from 131 million shares recorded a week ago.
Key news flows during the week included: 1) KEL acquired land at Port Qasim for its 700MW coal fired project, a JV between the utility and the China Datang Group, 2) NTCP imposed anti-dumping duties in the range of 8.31% to 19.04% for a 4-month period on import of cold-rolled coils and sheets from China and Ukraine, 3) the GoP initiated its plan to install 4 new LNG terminals with an aggregate handling capacity of 2.3bcf/day to help mitigate the country's gas deficit, 4) MOL completed exploration activities in Mardan Khel-1 confirming a discovery of 3,440bpd oil and 40.56mmcfd gas and 5) National Assembly pushed through two major Acts approving Income Tax Amnesty and PIA's Privatization in the face of stiff opposition.
Scrips that led the bourse included HASCOL, SNGP, PPL, POL, and EPCL, while laggards were ENGRO, LUCK, HBL, EFERT and HUBC. Foreign selling remained a key dampener, where net foreign outflows for the week amounted to US$29.1 million contrary to net inflows of US$5.5 million in the prior week.
Commencements of earnings season with accompanying payouts can counter prevailing bearish sentiments where key results expected next week include FFBL, FFC, EFOODS, BAHL and PRL. Monetary policy decision, likely to be announced next week, should remain a nonevent where analysts expect a status quo. On the global front, major events for the week include the US Fed's January'15 monetary policy, though another rate hike remains unlikely.
State Bank of Pakistan (SBP) is expected to announce its monetary policy review this month, analysts see it maintaining status quo. This is underpinned by expectations for inflation to tread upwards, albeit at a slower pace. While recent slide in crude oil prices has opened a window for inflation to plunge further, the central bank is likely to remain cautious till a sustainable trend emerges. Potential Rupee risks from uncertainty regarding China's Yuan policy are also likely to be a detrimental factor. Going forward, analysts expect January'16 CPI to settle around 3.2%YoY to keep FY16/CY16 average CPI projection at 3.5%YoY to 5.0%YoY. In this backdrop, a reversal in the monetary policy before September'16 appears unlikely.
The total liquid foreign reserves held by the country declined to US$20,689.7 million on 15th January 2016.The break-up of the foreign reserves was: 1) reserves held by the SBP were US$15,752.3 million and net foreign reserves held by banks amounted to US$ 4,937.4 million. During the week under review SBP's liquid reserves decreased by US$72 million to US$15,752 million as compared to US$15,824 million in the previous week. The decrease was due to payments of US$83 million on account of external debt servicing.
Current account for December'15 recorded a deficit of US$279 million compared to US$199 million for November'15 (and considerably higher than US$6 million at end December'14). Despite the recent slide in global oil prices, imports for the month inched up slightly by 0.23%YoY (down 0.59%MoM) to US$3.8 billion on the back of higher cotton imports (748%YoY/53%MoM) due to lower domestic production. Exports decreased by 16.8%YoY, though increasing by 7.6%MoM due to higher seasonal demand (primarily from textile exports rising 8.2%YoY). Remittances for the month rose toUS$1.64 billion up 0.18%YoY/2.84%MoM. Consequently, current account deficit for 1HFY16 was reported at US$1.26 billion, lower from US$2.46 billion for 1HFY15 underpinned by shrinkage in import bill on lower oil prices, CSF inflows during 1HFY16 were US$712 million and strong remittance inflows. Going forward, while lower oil prices will remain beneficial for the current account, the negative trend in exports remains a key concern where analysts now project a 14% YoY decline during FY16, base on assumption for Arab light averaging US$40/bbl.
Deposits of the banking system were reported at Rs9.4 trillion at the end of 2015, up 11.9% from the beginning of the year. According to the latest data released by the SBP, the year-on-year rise in deposits in 2015 was slightly higher than the increase in the preceding calendar year. Many observers expected the deposit base to shrink at the outset of the current fiscal year in July 2015. Their concerns were based on the negative impact of the imposition of a withholding tax on cash withdrawals aimed at increasing the number of income tax return filers. As for loans extended to the private sector, SBP data for the first 11 months of 2015 shows these amounted to Rs3.4 trillion, up 5.4% from the outstanding position at the end of November 2014.