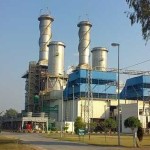 Kot Addu Power Company (KAPCO) has released its half yearly results, termed better than expected. 1HFY15 results show a strong 70%YoY growth in net profit after tax to PkR4.83 billion (EPS: PkR5.49) despite a muted topline increase of 3%YoY to PkR58.39 billion. KAPCO has improved gross, operating and net margins to 13%, 19% and 8% respectively.
The confluence of maintaining CPP payments and reduced outlays for fuel costs stemming from low generation levels, kept gross margins higher, settling at 13%. Operating margins were kept in line by the falling cost of transportation and a stronger Pak Rupee (PKR) for foreign repair and maintenance expenses in addition, penal interest payments supplanted other income by 144%YoY, raising operating margin to 19%.
With bottom line growth poised to improve payouts, and the interim dividend per share of PkR4/share being announced, analysts expect an additional PkR5.5/share payout at the full year FY15 in the absence of additional projects and improved cash flow conditions.
Although low generation precluded KAPCO from reaping higher EPP payments, the tumbling cost of furnace oil (falling by 29% during 1HFY15) coupled with adequate GoP measures to ensure timely CPP payments improved the bottom line and strengthened the liquidity position.
While systemic circular debt stands at PkR590 billion (addition of PkR77.7 billion in 1HFY15) the timely payment of overdue invoices, coupled with quarterly CPP payments are a boon for IPPs.
In the absence of major overhauls, in-check O&M costs and generation levels slated for improvement, KAPCO is set to extend profitability by 21%YoY for full year FY15.
With tariff indicators (PkR/US$ and increase in CPI, kept in check) improvement in earnings will be a function of better margins, and reduced cost of generation. Lower financial cost will also assist in reducing the cost of funds required for improved liquidity.
The bullish investment sentiments stems from 1) one of the highest dividend yield of 11%, 2) sturdy, low-beta defensive play and, 3) room for price appreciation exists as the low interest environment makes the move to high yield stocks lucrative compared to other investment classes.