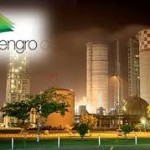 As per the NFDC data released, urea offtake in November 2020 increased 29%MoM and 40% YoY to 533,000 tons. This takes 11MCY19 offtake to 5.1 million tons, up 6% YoY. The uptrend is visible across indigenous gas based player, where we attribute YoY increase in company-wise offtake to closure of LNG based fertilizer plants (monthly capacity: 75,000 tons, 15% of total capacity). On a cumulative basis, FATIMA and FFBL posted an increase of 72% and 35%, respectively, leading the pack. Despite an uptick in urea offtake sequentially, the ending inventory remained flattish at 667,000 tons. Based on released data, analysts expect urea offtake to remain flattish for 4QCY20 on YoY basis as well as sequentially, due to high base effect in the same period last year.
There was an upsurge in DAP offtake, posting an increase of 60%MoM, but remained down 9%YoY, led by FFC's offtake of more than 50,000 tons in November 2020, as opposed to remaining on the sidelines in the previous month. Meanwhile, FFBL also posted an increase of 22%MoM during the month, with EFERT lagging behind. On a cumulative basis, DAP offtake declined by 10%YoY, with FFBL being the only player posting an increase of 32%YoY. The ending inventory is also near depletion at 99,000 tons, down 60%MoM, reportedly due to DAP import issues. International DAP prices remain on an uptrend, where volumetric growth for FFBL may land the player in a sweet spot for 4QCY20.
As per S.R.O. 1337 (I)/2020 notified on 16th December 2020, GoP has provided relief to fertilizer players on input sales tax adjustment, which was disallowed in case of fertilizer sale to unregistered buyers. To recall, sales tax on urea is at 2%, lower than that on inputs (5/17/17/10% on feed gas/fuel gas/other inputs/rock phosphate) and fertilizer players used to claim tax credit adjustment to keep fertilizer prices affordable to end consumers. EFERT (Rs1,300 million) and FFBL (Rs600 million) have provisioned for in lieu of the aforementioned measure and may likely record reversal in 4QCY20. A resolution with regards to income tax may also be on the cards (10% expense disallowance for taxation purpose on sale to unregistered dealers) could be a potential headwind.
Amid this scenario, analysis highlight FFC as the top pick in Fertilizer sector due to: 1) best liquidity situation with short term investments and cash sufficient to meet GIDC payables, and 2) healthy EBITDA generation, which will enable the Company to sustain its payout. Meanwhile, healthy 4QCY20 in terms of profitability may also keep FFBL in limelight.