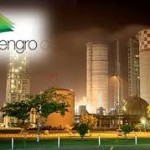 Pakistan fertilizer sector (excluding DAWH) has posted net profit after tax (NPAT) of Rs23.24 billion for 1HCY15 as compared to net profit of Rs15.73 billion for the corresponding period of last year, translating into a stellar bottom-line growth of 48%YoY.
According to a report by AKD Securities, this performance of the sector can be attributed to increase12% YoY growth in urea off-take. However, during the period under review, fertilizer sector sample of the Brokerage house representing 84% of the name plate urea capacity saw its gross margins declined to 37.7%.
On sequential basis cumulative net profit of the sector was registered at Rs11.75 billion for 2QCY15 as compared to net profit of Rs11.45 billion a quarter earlier, marginally up by 2%YoY. This muted growth in sequential profitability despite topline growth of 15% was due to: 1) other income declining by 57%QoQ owing to low dividend income earned by FFC and 2) gross margins declining during 2QCY15.
Moreover, had it not been for 7ppts lower effective tax rate the sectors earnings would have posted a sequential decline of 11%YoY to Rs10.2 billion during 1HCY15. Despite concerns regarding the pricing power of the sector amidst falling international fertilizer prices (already down by 14%CYTD) the listed fertilizer sector has out-performed the broader market by 18%CYTD. Analysts believe this was primarily due to: 1) urea production up by 4%YoY and 2) diversification story of FFBL gaining traction.
During the period under review within the sample, while EFERT and FATIMA were able to post bottom-line growth, FFC's bottom-line remained flat on YoY basis. FFBL, on the other hand was able to improve its NPAT by 62%YoY to Rs1.29 billion during 1HCY15 despite gross margin erosion by 4.3%, as other income supported the bottom-line growth.
EFERT's NPAT grew impressively to Rs6.85 billion due to: 1) topline growth by 38%YoY, 2) reduction in finance cost by 23%YoY, and 3) other income up by 25%YoY. While 20%YoY increase in sales and 88% increase in other income led to FATIMA's net profit rising to Rs6.82 billion. That said, EFERT's share in sample's profitability rose from 21% for 1HCY14 to 29% in 1HCY15.               
AKD fertilizer universe is expected to post an earnings growth of 22% for the full year CY15 due to relatively stable production levels, deleveraging due to monetary easing cycle and realization of better other income streams.