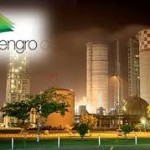 Engro Fertilizers (EFERT) announced 4Q2CY20 consolidated earnings of Rs4.97/share, up 4%YoY – higher than consensus estimates of analysts due to re-measurement gain on Gas Infrastructure Development Cess (GIDC) liability and lower effective tax rate. This took full year 2020 (CY20) earnings to Rs13.6/share, up 7%YoY.  Along with the result, the Company also declared final cash dividend of Rs4/share, taking full year payout to Rs13/share.
The one-off factors during the year were 1) re-measurement gain on GIDC of Rs2,121 million as per the IFRS-9 and (2) expected credit loss on subsidy of Rs1,239 million.
For 4QCY20, effective tax rate came to 8% as compared to 35% for the same period last year due to tax reversal taken after the assessment of prior tax years. The management refrained from commenting on the specifics.
A regards concessionary gas supply, discussion are ongoing with relevant authorities, if the matter is not resolved by June 2021, the Company intends to take the matter to the court.
After several engagements with FBR, fertilizer industry was able to successfully obtain specific exemption on sales tax disallowance subject to certain conditions. However, talks are ongoing with FBR on income tax disallowance which has become applicable from 1st October 2020. To highlight, EFERT has neither reversed provision on sales tax nor income tax disallowance in CY20.
As regards payment of GIDC on base plant, stay order has been obtained primarily on the basis that it was not recovered from the end consumers. Similarly, on Enven plant, interim stay order was obtained and is not provided for.
International DAP prices are on rising trend due to higher demand which hampered the ability to procure required quantity. Management expects prices to be volatile in the near feature. Currently, Dealer Transfer Prices (DTP) of DAP is Rs4,300/bag (Excluding Karachi).
The management shared that the farm economics for wheat, sugarcane and rice crops have improved during 2019-20. Wheat net income/acre increased to Rs20,748 for 2019-20 from Rs19,227, Sugarcane net income/acre improved to Rs60,200 from Rs41,200 and Rice net income/acre improved to Rs30,020 from Rs22,900 during this period.
EFERT has recorded highest ever Urea production of 2.26 million tons in CY20 as compared to 2.02 million tons in 2019, up 12%YoY.
In spite of a 3%YoY decline in industry's Urea sales during CY20, EFERT's Urea sales have increased by 3%YoY. It takes EFERT's market share to 33% from 32%.