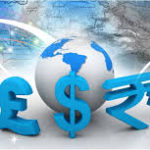 We've finally entered in the last week of 2020. A Coronavirus vaccine is being rolled out, a Brexit agreement is in place and President Trump finally signed the stimulus bill into law. With a few days left until the end of 2020, there's a lot to be optimistic about. Stocks extended their gains and currencies should have done the same, but the rally was limited to EUR, Swiss Franc and the CAD. GBP declined, while this move may seem counter-intuitive after years of waiting for an agreement, investors have Brexit fatigue.
EUR has been one of the strongest currencies in 2020 and it is still in demand for a number of reasons. The common currency stands to benefit just as much as GBP from a Brexit deal because a breakdown in talks would disrupt economic activity for both regions. UK Prime Minister Johnson bowed down on the fisheries issue, giving EU boats uninterrupted access for the next five and half years. Strict lockdown measures in France, Italy, Spain and the Netherlands have also slowed the virus curve. These countries are seeing material curve flattening, while it's too early to tell, improvements are evident in Germany as well.
The global economic calendar is very quiet with all markets closed on Friday. The Brexit and the US stimulus agreements minimize headline risk this week leaving year end movement the primary driver of the market. The S&P CaseShiller House price index is scheduled for release on Tuesday followed by pending home sales, Chicago PMI and the trade balance on Wednesday. Jobless claims will be released on Thursday.  Low interest rates prevented the housing market from crashing this year and in some suburban areas, there was significant uptick in prices. Massive pent up demand raises the prospect of a stronger growth in full year 2020.
There was a lot of news flow but minimal big moves Christmas week. Looking ahead, New Years week is typically a more eventful one for currencies. In most of the years, the trading ranges for EUR/USD remained the same but the trading range for USD/JPY expanded significantly. One may even recall the flash crash on 3rd January 2019 that took USD/JPY from 108.90 to 104.80 in a matter of minutes. In late 2019, USD/JPY which hovered near a 7 month high the day after Christmas sold off sharply New Years week.  There is not much on the calendar to trigger a move but year-end flows in a low liquidity environment means USD/JPY could squeeze higher.