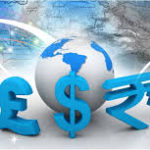 As we kick off the second week of January, the greenback extended its gains against all of the major currencies. Despite the first month of job losses in April, the uptick in manufacturing and service sector activity combined with the jump in wages last month renewed demand for USD.
Vaccine optimism is going a long way in shielding the economy from a winter downturn. Treasury yields are moving upwards with 10 year rates rising to their highest level since March. All of this tells us investors are starting to believe that the central bank is overly dovish and the economy will recover faster.
In fact, Federal Reserve President Bostic said the central bank is not locked into a paradigm and could change their outlook. It is far too early to predict a change of course but when there is a recovery, the US will enjoy one of the strongest.
For now, the greenback caught a safe haven bid with the sell-off in stocks driving all high beta currencies lower.  USD had also become grossly oversold as stocks extended to record highs.
A natural correction was bound to occur especially as investors look to Friday's US retail sales report. The sharp uptick in wages, rise in gas prices and week to week jump in chain store sales suggests that the report will be lifted by strong year-end holiday shopping. Good numbers would reinforce greenback's recovery.
The sell-off in EUR and GBP should gain momentum as new quarantine restrictions in Germany and surging virus cases in the UK muddy the outlook for those countries. Tightened restrictions for all 16 federal states went into effect on Monday in an effort to curb the country's outbreak. This includes reducing private meetings, expanding travel restrictions domestically and requiring two negative tests for anyone arriving from high risk areas.
Most restaurants, bars and other recreational facilities will be shuttered until the end of January at the earliest. These stricter lockdown measures will undoubtedly delay the country's recovery and make euro less attractive in the process.
Meanwhile England's Chief Medical Officer warned that the next few weeks are going to be the worst weeks. Deaths are at record highs and with more than 30,000 people hospitalized, the situation could worsen quickly as the country struggles to contain the spread.
Government officials are calling for more stringent adherence to lockdown restrictions which translates to less economic activity. The UK has not been as fortunate as France and Spain in fighting off the second wave.